The New PowerMacs: Cheaper, but Not Better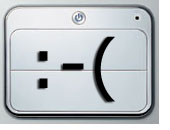 Can't innovate? Can't introduce truly new products that take technology to the next level? Do what Apple does, make incremental improvements and make your products a little bit cheaper. It is a short-term solution to a now long-term problem—the lack of newer and faster processors in the Macintosh. The G4 is now a few years old, and short of incremental processor increases (what the heck is a 1.42 ghz processor!!) and stuffing two chips in one machine, nothing much has changed in the professional end Macintosh line. Yes, we have "airport extreme" (which is available in pc's too), and yes, we have higher bit-width pci slots but the raw computing power is incrementally better.
Apple needs to solve this processor lag quickly. High-end video and 3D applications demand not just parity with Intel processors but a competitive advantage. Apple has, on the software side, a lot going for it. On the hardware side something needs to happen, and soon.
What do you think? Is raw speed important to the Macintosh computing experience? Or are you content with the current line-up?