Memo to Macworld San Francisco: iWant my iStereo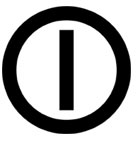 Forget MTV. Forget Compact Disc players. Forget tape players, LP's, and 8-tracks. I want my iStereo Apple and iWant it now! Currently I have 500+ CDs that I have dutifully ripped to mp3 for use on my beloved iPod. So now I have music in two formats and in two locations in my apartment. Great. The only time I use my CDs is when I use my stereo. But I miss my playlists, my ability to shuffle and have my own radio station. One solution is to hook my iPod up to my stereo but this doesn't work because not all my CDs fit on my iPod (I have a ten gig). What I want is an Apple stereo component that lets me play my mp3s through my stereo. It should have an iPod-like interface (with a remote of course) that could be displayed on my TV. It should have a huge internal HD and a CD drive for ripping CDs. The iPod should dock seamlessly into the iStereo, allowing for easy transfer of music. I would also like to have smaller players that I could have in other rooms of my house that, over airport, would let me access the music on my iStereo (Apple could even make a water-proof one for the shower!).
Apple could take this whole business one step further and have a DVD-drive as well as Tivo-like capabilities (recorded in QuickTime, of course). Heck, it could even have airport for connecting to iTunes radio stations and networking with other machines. I could have my iCal and iAddress book displayed on my TV, even have web-surfing capabilities a la WebTV. The possibilities are really endless. The point is that this is a perfect growth opportunity for Apple. If Apple sensibly integrates this product with the iPod both from a design and usability standpoint all the iPod users out there will want one. Apple has solved the mp3 player issues with the stunningly designed iPod, now it needs to complete the story with a stereo component. What do you think? Would you buy an iStereo?