The Missing Piece: Microsoft Exchange for OS X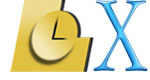 Whether we like it or not, at this time, Microsoft products are vital to the long-term viability of Apple in the corporate environment. Many of us need to seamlessly open, work on, and save Microsoft Office documents. Today we can, and all within OS X.
There is, however, one very key product missing from Microsoft—an OS X native client for Outlook Exchange. An email client may seem like a trivial piece of software. There is, after all, a plethora of email clients for OS X. However, Outlook Exchange is a proprietary emessaging platform. And while clients can connect through iMAP to the Outlook Exchange email stream, they cannot use the powerful calendaring and address book features that makes Exchange the darling of corporations.
The current Outlook Exchange client is OS 9 only and it is lacking compared to its Windows counterpart. Want to view HTML emails? Sorry, you need the Windows version. And the integration with the invitation and calendaring functionality of Outlook Exchange is finicky at best.
As for OS X, forget it. You have to use the classic environment. Exchange functions well in this configuration but as corporations decide to move to OS X they want to know they can take everything with them. Internal support departments do not want to have to support two OS's on a Mac, and the many arguments in favor of OS X are lost when you have to have classic running.
So why the delay? It certainly cannot be ability. Microsoft has moved over the entire office suite, Internet explorer, Windows Media Player and many other applications to OS X. The anti-Microsoft conspiracy theorist would say it is Microsoft's way of staving off Macintosh adoption within the corporate environment. Who knows? The point is that Microsoft's intransigence (it hasn't even made an announcement!) hurts the Mac. There is, by looking at this Microsoft newsgroup, a lot of interest in Exchange X. What do you think? Is your move to OS X being delayed by the lack of a native Exchange client?