QuarkXpress X: Five Years Later and Still Waiting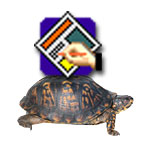 Check out this press release from 1998, thatís right, 1998. Apparently Quark announced way back then that it would release an OS X version of QuarkXpress with its new release.
Itís 2003. Five years later and Quark still hasnít managed to do what every other major Mac-producing software company has done ó release an OS X version of a product, any product.
First of all, Iím biased. I started out as an Aldus PageMaker user. Thatís right Aldus, not Adobe. When Aldus PageMaker first came out it was the only application for the Macintosh (which, at this time, was the only desktop computer with a point and click interface) capable of doing professional level page layout. With PageMaker and a postscript LaserWriter you were in business, literally. It was a wonderful combination and I have fond memories of doing my first layouts in PageMaker on my Mac Plus. Back in those days, each time you wanted to zoom or pan the page was a decision to be taken seriously because the screen redraw time for more complicated elements could be up to a minute.
When I went to the Rhode Island School of Design (RISD) to study design the computer labs had Quark Xpress on their machines. This wasnít a problem in the first year because students of graphic design at RISD donít use computers for the first year; everything is done by hand. In the second year, the computer was introduced as a design tool and suddenly I was confronted with Quark. RISD had made the decision to use Quark because it had become the design standard. How? Not because it was easier to use than PageMaker (it wasnít) or because it had more typographic power (it didnít). Quark had become the design standard because of its strong ability to do color separations, trapping, and other print-critical tasks at the output end. Quark became the tool of choice at the print-house which meant it became the tool of choice at the design-house. There was no choice.
I begrudgingly learnt QuarkXpress. I even came to like it the way one likes a quirky (and badly designed) car. You just get to know how to use it. I eventually weaned myself off of PageMaker but Iíll always have a fond spot in my heart for it.
As for Quark, it is just something I use. And, like many Quark users, it is a frustrating task. The upgrade from 3.32 to 4 was an absolute disaster. I know designers out there who still swear by 3.32 and wonít ever upgrade to Quark 4, let alone Quark 5. Quark bungled the upgrade on the important end, the printers, and for a long time printers wouldnít accept files created in 4.
Now I find myself incredulous and angry at Quark's arrogance at not releasing an OS X version of QuarkXpress. How is it that a company like Adobe is able to release Illustrator, GoLive, Acrobat, Photoshop (possibly the most complicated program), InDesign, After Effects (a video program!!) and many more for OS X and Quark cannot spit out one application?! Macromedia has released Dreamweaver, Flash, Fireworks, Freehand and others for OS X and Quark cannot spit out one application?! I don't think it's technical difficulty thatís holding Quark back, it's plain and simple arrogance. Quark has always been a company to put users second and to do things its own way. Right now Quark is responsible for keeping the adoption of OS X back more than any other company. And if you read their press releases or interviews there is always the veiled threat of not being on the Mac platform.
That said, I do understand their difficulties. Designing in Quark is one thing, outputting is another. Printers have many complicated issues to deal with: trapping, dot-pattern, separation, etc that are complicated tasks. Printers also rely on third party plug-ins that could be problematic with OS X. Apple also just recently changed the print engine with OS 10.2. Still, how can a company that puts out only one important product have so much difficult putting it out for OS X?
There is always the InDesign option, but for most businesses this is not an easy option. It is one thing for an independent designer or small studio to switch to InDesign, but large studios and businesses are unlikely to swallow the cost. Then there is the issue of output ó most printers and output shops today will not accept InDesign files. So we are stuck with Quark, with its quirky un-user-friendly interface.
Quarkís historic arrogance has always irked its users but this time the stakes are much higher. A significant amount of Mac users are Quark users, and until Quark switches to OS X they wonít either. This is bad for Apple. One wonders why Apple doesnít just buy Quark and get the job done for them. What do you think? Are you delaying moving to OS X because Quark isnít available yet?