All in Favor of a Better Life Say "i"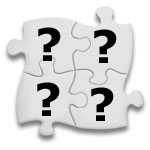 According to my wife, iLife has made me into a bigger "iGeek." But I'm not complaining. In January at MacWorld SF 2003, Steve Jobs announced the release of iLife, the fully integrated suite of multimedia software. This was more than just bundling a group of products that most of us Mac users have been enjoying for over a year now and naming it-it was the start of a Mac Revolution. Citing the iLife catchphrase, "Suddenly, It All Connects." Ok, so I bought the redesigned iMac last year—the new digital hub for my life. I bought the iPod—my portable jukebox. I bought the digital camera-the future of photography. I bought the digital video camera-crystal clear picture and sound. I admit it, the Apple commercials hooked me. I bought into the "it's now easy to become Steven Spielberg" mentality. I was playing songs from iTunes, editing video in iMovie, downloading pictures in iPhoto, and burning home movies in iDVD. To take it one step further, I was also keeping my calendar in iCal, syncing my Palm Pilot with iSync, sending email in Mail, and instant messaging my friends in iChat. That's all I need for my brand new, I-can-do-anything-with-my-Mac, 2003, all-digital life, right? Not so fast Mr. Jetson. I'm ready for more. Who knows, maybe more is on its way. Here are a few things I would like to see in my new iLife.
1. HTML Editor
With the upcoming full release of Safari, the web presence of QuickTime, the built-in Apache Web Server capability with OS X, and the various forms of multimedia current iLife software can produce, I think it is logical to have a Mac HTML Editor. Programs such as GoLive, Dreamweaver, and PageMill have made publishing websites a breeze. I know Apple is probably afraid it will take away from the money they make with .Mac, but what about the people who aren't willing to shell out the $99 a year membership fee? After all, with the Apache web server, you can host an enormous website off of your very own computer, limited in size only by the capacity of your hard drive. I would propose a program that is optimized for Safari, has easy import functions from all iLife software, and makes it seamless to host it on your own machine. It could even have pre-loaded themes just like all the other programs, and have a default, "Made and Powered with a Mac" icon on every screen. Apple could even take it one-step further by partnering with a domain name service and selling .Mac email addresses with the website.
2. Web Animation Editor
To coincide with a HTML Editor, Apple should come up with something similar in scope to Adobe ImageReady. With this program, users can optimize their pictures for the web and create animated gifs for banner advertising, animated e-postcards, or just web graphics. Perhaps it can link straight from iPhoto similarly to the Photoshop/ImageReady co-op. If it is capable of slicing images like ImageReady it would complete the entire web publishing circle. Or is a Flash component in order?
3. Scanning Software
By producing software for scanning, Apple can ensure that end image output, whether on the web or in print, can be optimized for Safari or even the photo books you can have printed from iPhoto. This software can exist similarly to the current Image Capture software which is able to download images from most digital cameras. I have found that Image Capture produces better images than the Canon software that came with my Canon camera. Image Capture also has a simple interface that gives you only the necessary options. This scanning software should have the same compatibility and simplicity that Image Capture has.
4. Game Creator
It's a fact that everyone likes to play games on their computer. Whether it is Solitaire or Doom, you would be pressed to find someone who has not ever played a game at home or on the web. Some companies have even used small Flash-based games sent as email attachments to advertise products and services. My idea is to have a game creation program that allows the user to incorporate their movies, songs, and pictures into it. This program could again have pre-set themes to get you started. For instance, a fighting game: Users can drop in a background video from iMovie of, say, a bustling street scene, a soundtrack from iTunes, and head shots of their friends and family members from iPhoto. The program can already have preset controls and body movements. What you would have is a custom video game starring you and your friends. It could then be burned onto a cd or dvd, sent as an email attachment, or published on a website all with a click of a button.
5. Software creator
Arguably the coolest piece of software ever written for the Mac was Hypercard. Using a point-and-click interface you could build interactive applications…in 1984. This was a huge part of the appeal of the original Mac and the spirit of Hypercard needs to be resurrected in OS X. It should let users easily create custom applications. The pieces are already there thanks to applescript studio, Apple just needs to put together an easy-to-use tool that will allow everyday users to create software applications.
Is this the future or are these pipe dreams? What else would you add to complete your iLife? I welcome your comments.